About Signature Retail Solutions
Learn how we work and what's important to us
Purpose
We exist to help our clients succeed, and we believe in giving back to our community.
Passion
We are tenacious, strategic and innovative in the pursuit of delivering our best, each and every day.
Performance
We use our expertise and continually develop ourselves so we can provide our clients with excellent results.
Partnerships
We value integrity, and we strive to create authentic and collaborative relationships.
Visit LinkedIn for our current openings.
Giving back to our community
We are committed to helping those in our community and beyond.
Trust our award-winning expertise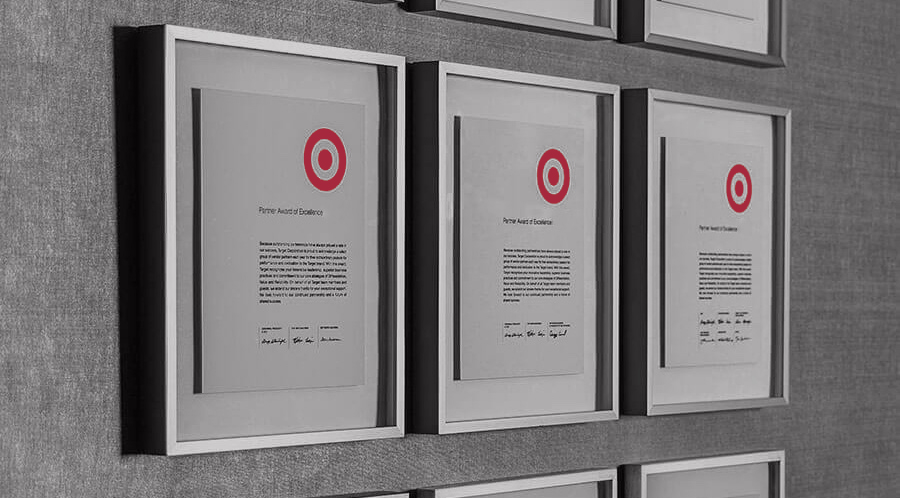 Evolving faster than the pace of retail since 1996
1996

Signature Sales, Inc. founded

2000

Awarded 1st Target Vendor of the Year award

2005

Awarded 15th Manufacturer Rep of the Year award

2006

Moved Showroom offices adjacent to Target HQ

2009

Launched Category Management Division

2017

Became Corporate Sponsor for Make-A-Wish Foundation

2018

Earned 1st Category Manager of the Year award

2019

Relocated Headquarters adjacent to Target HQ

2020

Received 15th Target Vendor of the Year award

2021

Signature Retail Solutions celebrates 25 years in business