Celebrating Summer and Giving Back
Summer in Minnesota is short. It's a fact.
So last month, our team gathered to celebrate summer, our team and our successes. We also used this celebration as an opportunity to give back to those in need in our community.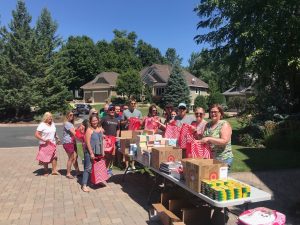 Each team member donated a new backpack to the event and Signature contributed the school supplies. Together, we added supplies to the backpacks and now several local kids will have fun, new backpacks and school supplies to start the new school year, courtesy of the Signature team.